benig is still a little too young to be fed via breast or bottle — mastering the suck/swallow/breathe trifecta usually happens around 34 weeks. Â instead, he feeds via nasal gavage, which is a fancy french term for tube in the nose.
it was a bit heartbreaking to see a nurse insert his nasal gavage right after birth — ben screamed the way i would if someone shoved a tube down my throat. Â it looked so cruel to put such a small child through so much discomfort.
i must admit i was a little proud to hear that several days later, ben committed a small act of defiance: he extubated himself, which means he pulled out his own nasal tube. Â (sadly, his tube was put right back in by one of the nurses.)
still, the nurses' tube tyranny hasn't dampened ben's spirit, and christina and i constantly find him yanking at his gavage.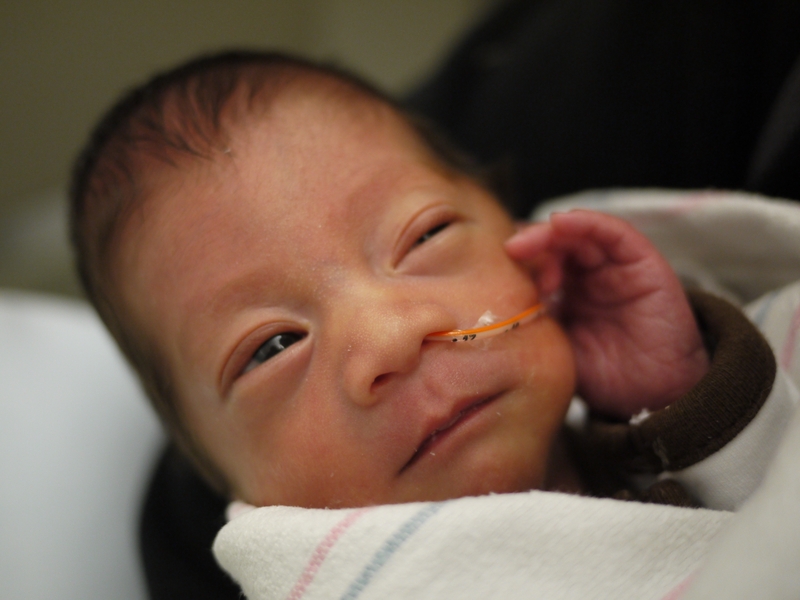 6 Responses to "gavage"
Leave a Reply