October 1st, 2011 by tatay
Ben ripped his NG tube out for the fifth and last time about four days ago.  He's been feeding solely by bottle ever since!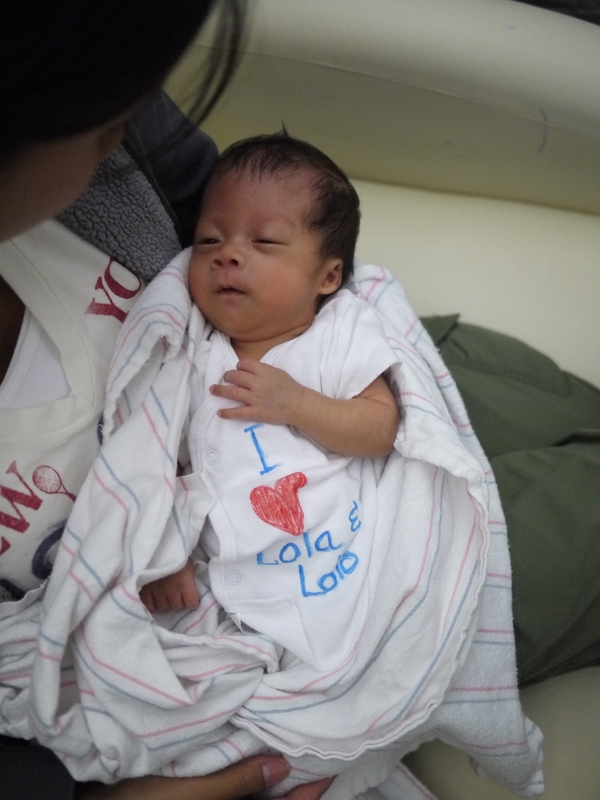 One Response to "NG tube out!"
I think I recognize the bib! Ben is really growing .. talk about fat cheeks!
Leave a Reply