November 26th, 2011 by tatay
I can almost hit an overhead.
Also, my family is crazy. Daddy made the tennis ball mobile himself after learning that Andre Agassi's dad made one for him as a baby. Mommy, Lola Neneng, Ninang Anna and Ninang Steph all supported the idea. I have no protection.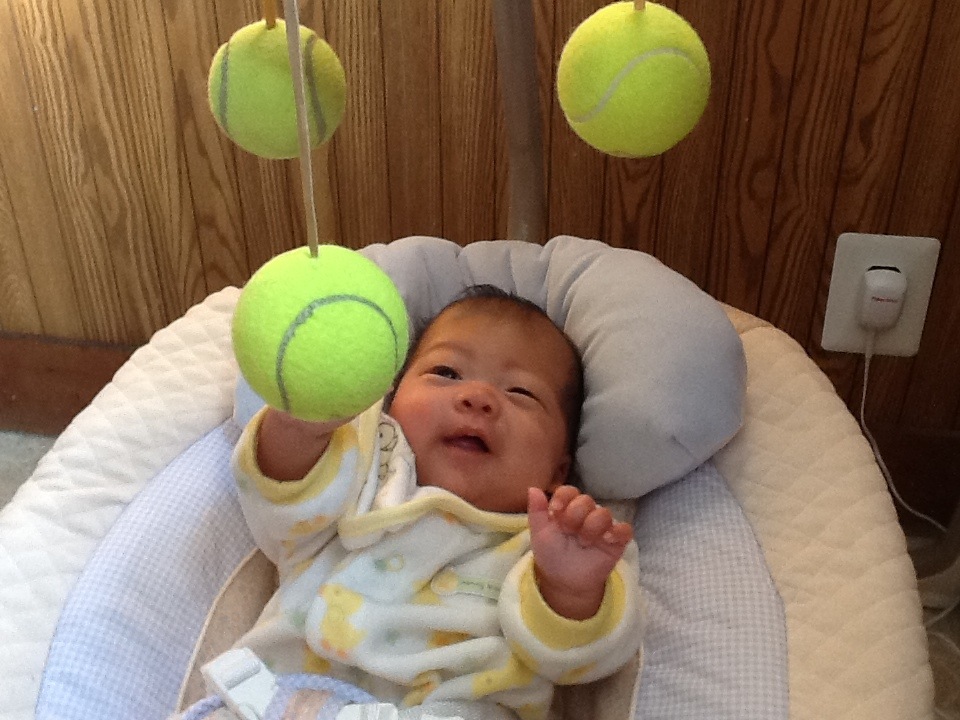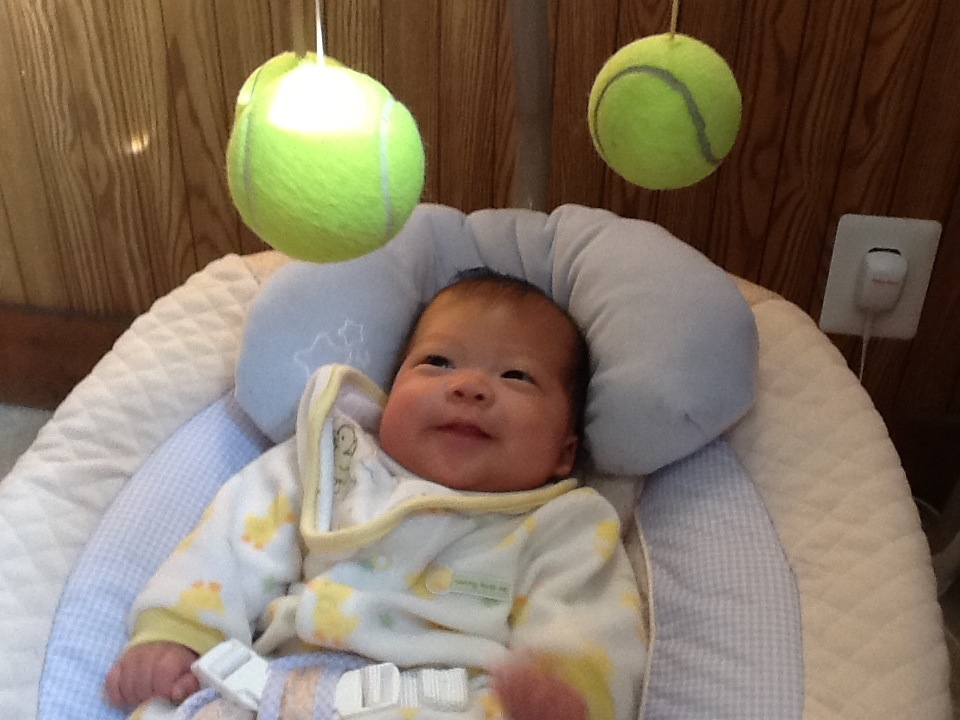 One Response to "This is Only the Beginning"
omg…. ben's becoming such a little cutie. i cant even begin to express how happy i am for you two. (and i cant even express how crazy it seems that you are parents!! hehe)

I miss you guys so much and I really hope I can see you and meet little ben soon!
Leave a Reply