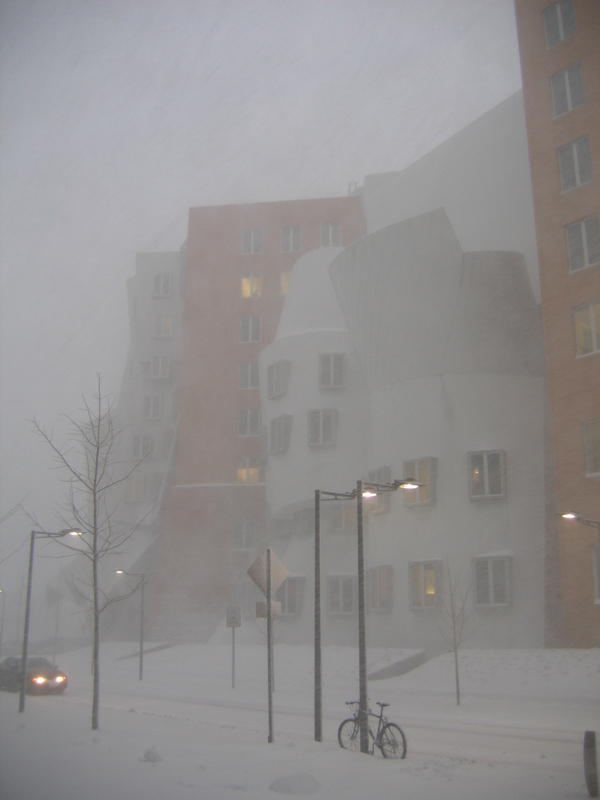 today was very exciting – boston had its first real snowstorm. it was pretty serious too. in fact, i can't recall the last time i saw snow fall that intensely. as proof, i submit this picture of the stata center, which was taken at 3 in the afternoon. (i've got more pictures of the wintry goodnees here.)
nevertheless, since i don't have to shovel or plow anything, i still consider the snow to be very fun. well, except for the fact that it nearly killed me this morning; i've never commuted on my bike before in the snow and was completely unpreparead for navigating through snowy roads. i nearly wiped out twice into oncoming traffic. that would have been bad news.
and speaking of bad news, it turns out that dad fell and broke his elbow in two places today. he slipped while shoveling snow. that makes me sad.
2 Responses to "massachusetts is really cold"
This post has been removed by the author.

Yup that storm was termed a "thunder snow storm." I've never even heard of that.
Leave a Reply