so jesse had a very fun mulled wine (apparently, its like hot sangria) party tonight. the high point of it was the most intense jenga game i've ever played.
here're some shots of the game:
(a pensive robin)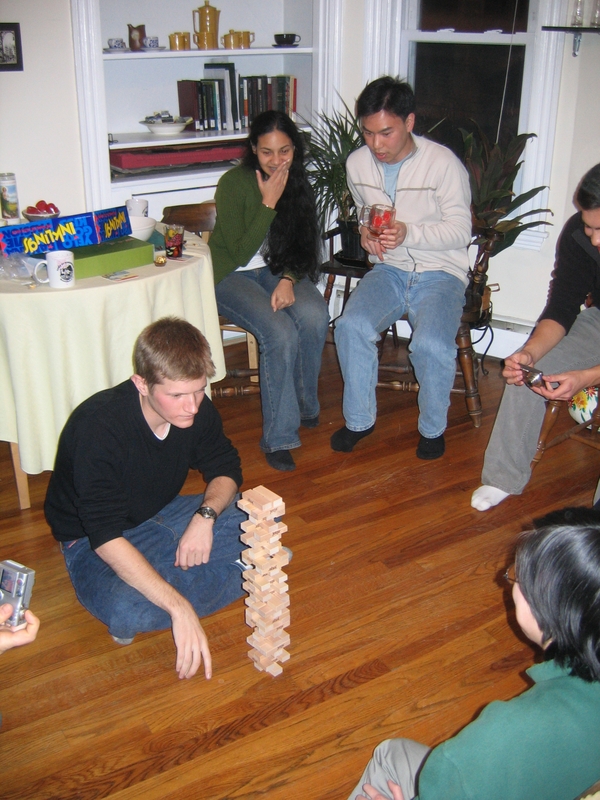 (wes getting into position)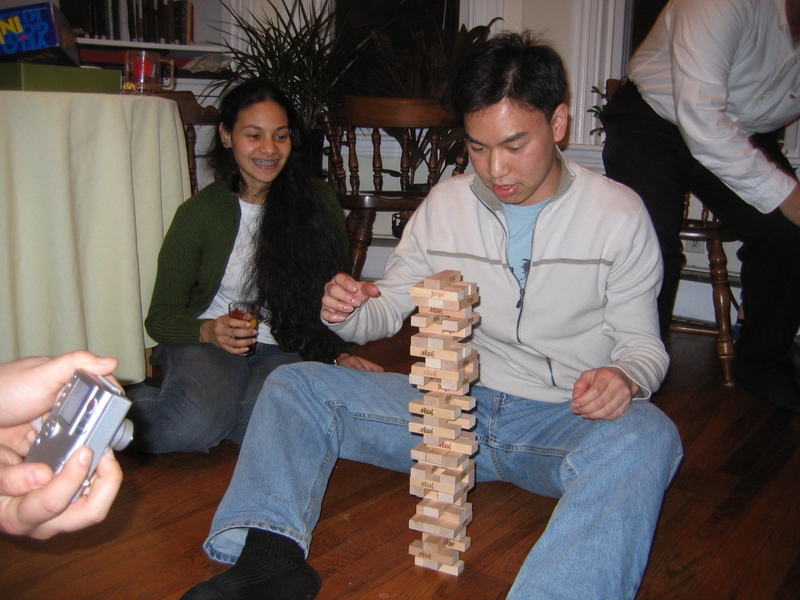 (the tower near its final height and for scale, the jenga box. for you non-jenga players, this ratio is ridiculously high.)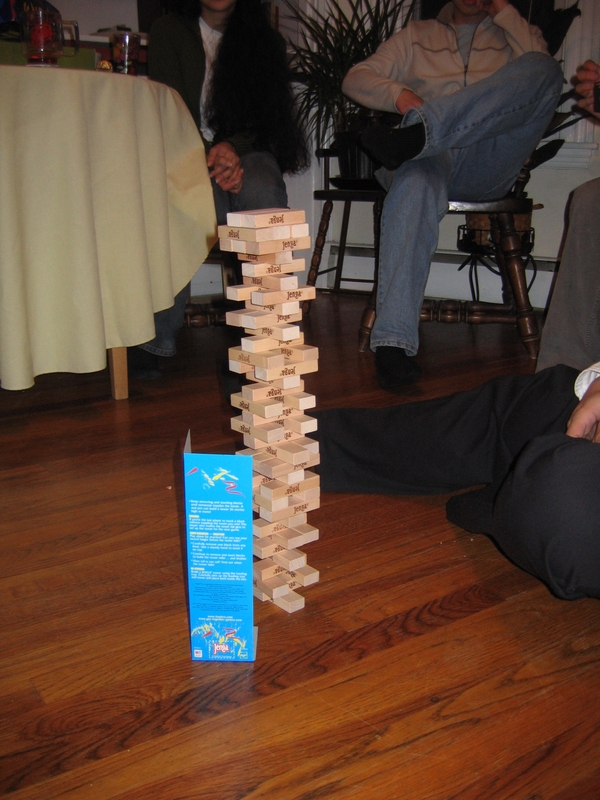 here are the rest of the night's pictures.
oh, and i saw this stranger at the party. who on earth could she be?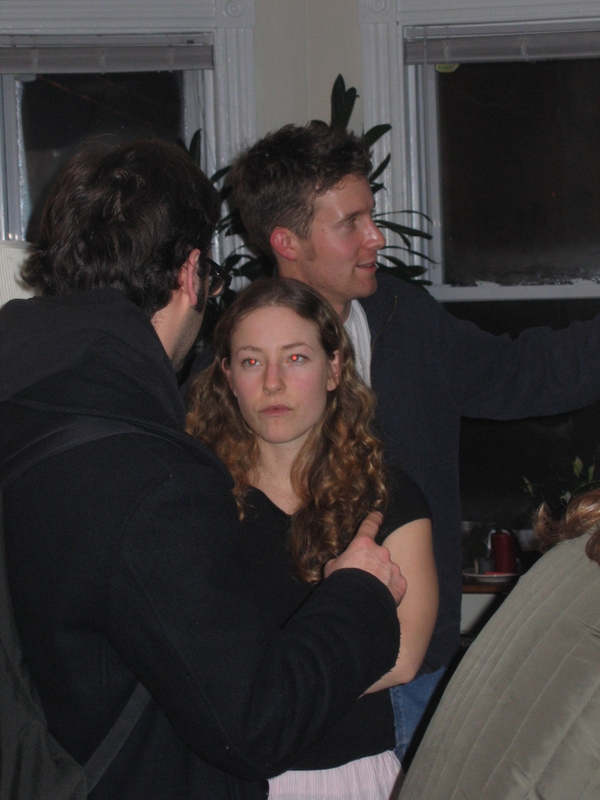 One Response to "mulled wine"
Leave it to engineers to play "intense" games of Jenga.
Leave a Reply