so lately, i feel like i still haven't been getting enough work done. actually, i've been having this problem all summer. i need to work harder.
but, over the past year or so, i'm starting to relearn that old lesson, that devoting more time to work doesn't produce more results. instead, at least in my case, it results in more time wasted.
so this week, i'm embarking on a new strategy: spending less time working to get more work done. (it actually worked pretty well in high school, when i used to commute about 3 hours a day to school – i recall being super-efficient back then). the idea is that if i know i have only a handful of hours to get something done, i'm more likely to attack the problem quickly and energetically.
sounds good right? well, even if it doesn't work, at least i'll be having more time for fun.
and golly, there's a lot of fun to be had around here. i've started attending practice with the mit men's varsity tennis team – two hours of tennis a day! it's a wonderfully fun way of staying in shape and in good tennis form. indeed, the workouts have been quite intense – even as i write this, my ass muscles are still spasming from 4 courts worth of lunges … (it's also crazy to think that i can hang with these guys – i should have played more tennis in undergrad …)
we've also been catching a bunch of concerts this week. over the previous year, we had never seen a show @ the middle east (the local indie music stage).
we've now seen two shows in the last 2 days.
yesterday, we saw jason collett (of broken social scene fame) and his band of mustachioed musicians who put on a great, as jesse put it: "bob dylanish – beatlesy" show.
jesse (on the right):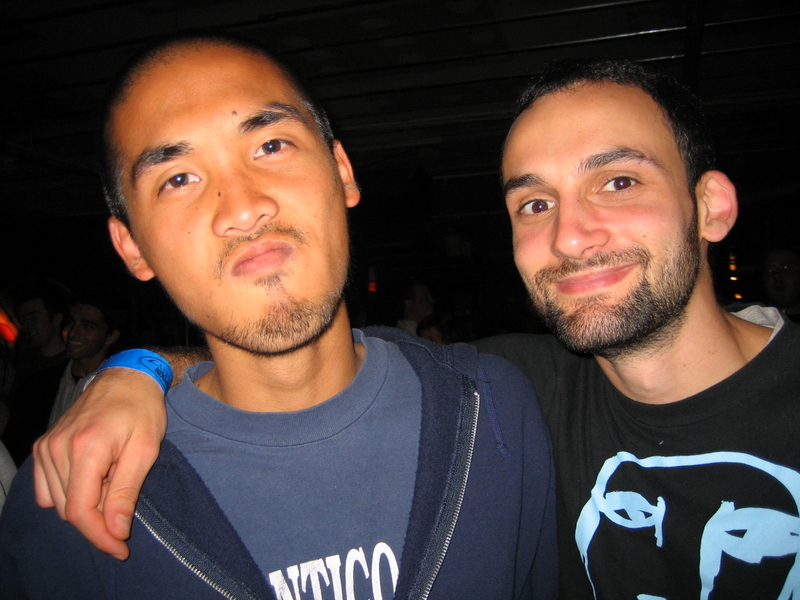 jason collett + mustaches: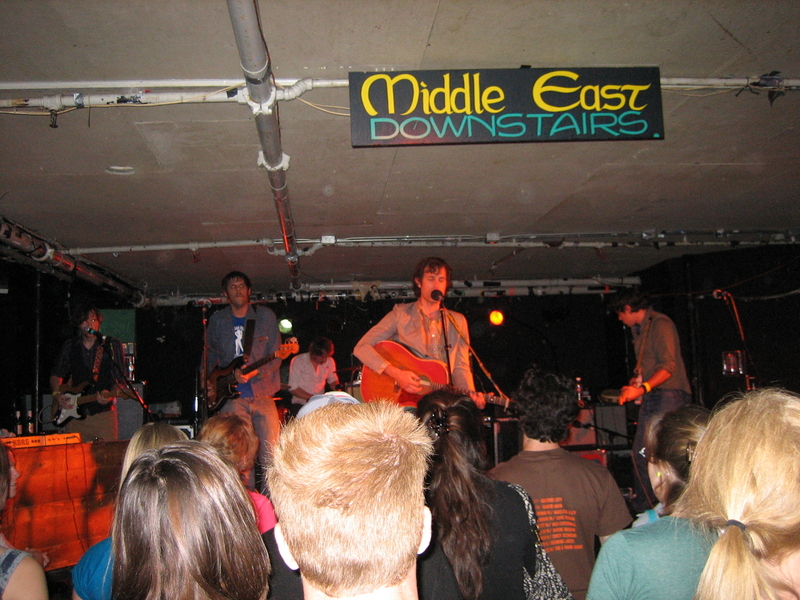 and tonight, we saw a really fun mates of state + starlight mints show. we had a great spot right in front of the stage, from where we could spy the awesome stage chemistry between the two, er, mates: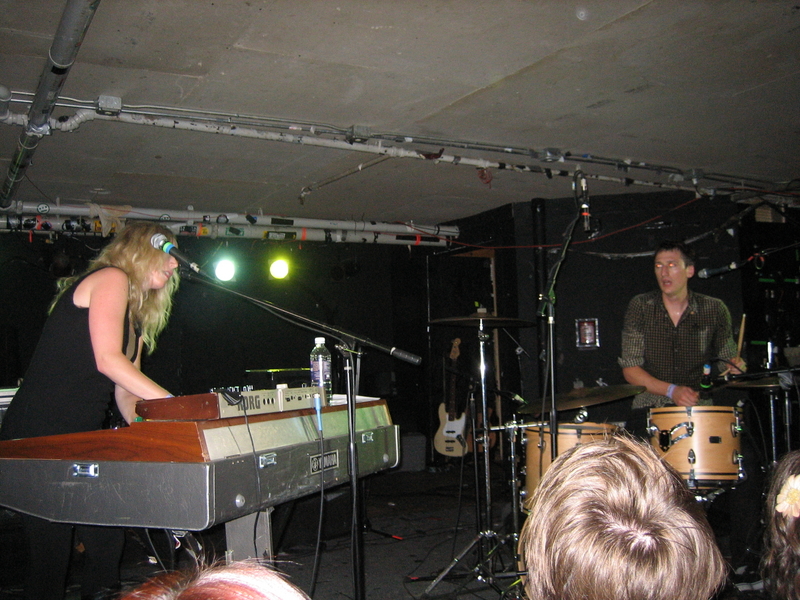 hooray for my new work ethic!
Leave a Reply