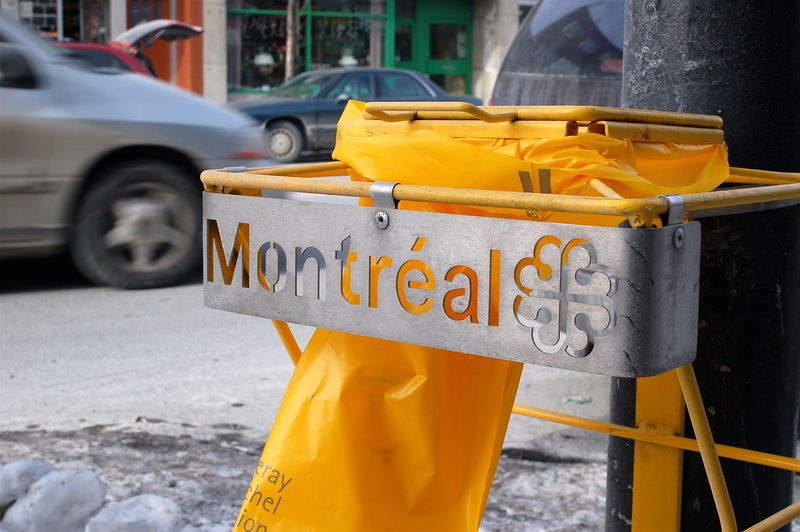 like profoundly disoriented snowbirds, christina and i decided to escape boston in the dead of winter last weekend – by heading north to montreal.  jesse and hillary accompanied us, eager to return to the city they both attended university in.
good lord it was cold.  -20 centigrade at least (or most, depending on what's up when you go negative).  oddly enough, it didn't feel much colder than boston.  my theory is that after a certain minimal threshold, my body's internal thermometer hits its limit and can no longer differentiate between gradations of cold; instead, a primal survival apparatus just reports: "you're going to die soon – seek a woolly mammoth carcass to climb into."   occassionally, it'll also deliver the postscript message: "natural selection spent several thousand years getting your body in shape to live on a tropical paradise.  get the f*** out of the northeast."
in spite of the weather, we did get to see and do lots of things.  we tried poutine, canada's national snack food.  it was heavenly: french fries drenched in gravy, floating atop an inland sea of cool cheese curds on your plate.  i assume it was invented by canadian cardiologists so as to put their kids through college, or by god, because she finds temptation hilarious.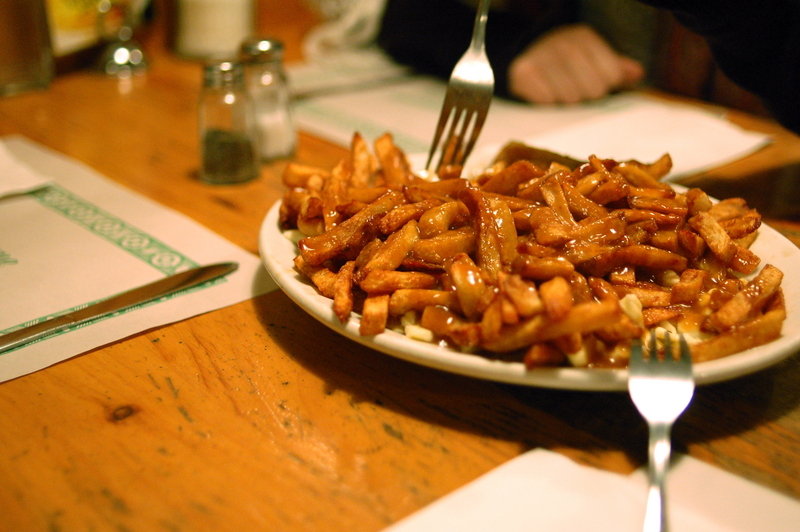 [above photo is a great example of me shooting with too small an aperture; see how only part of the fries are in focus.  shooting digital and still got so many bad habits.]
as usual, i did a lot of walking around and taking pictures: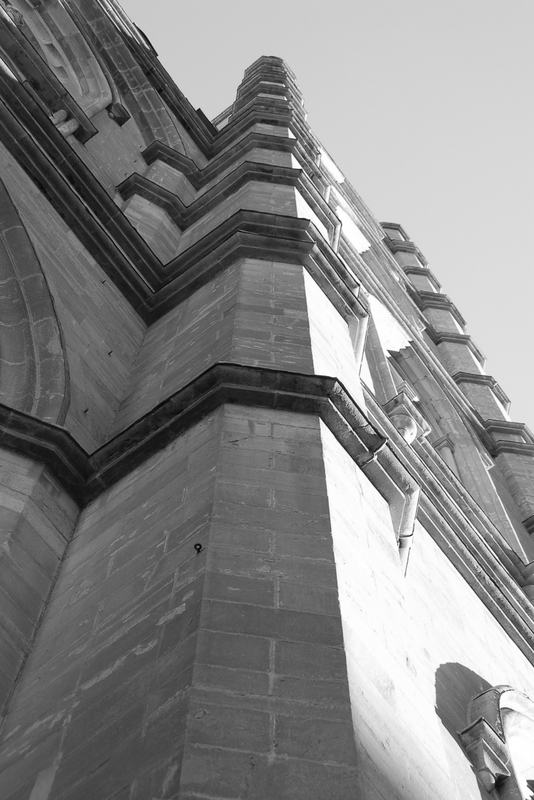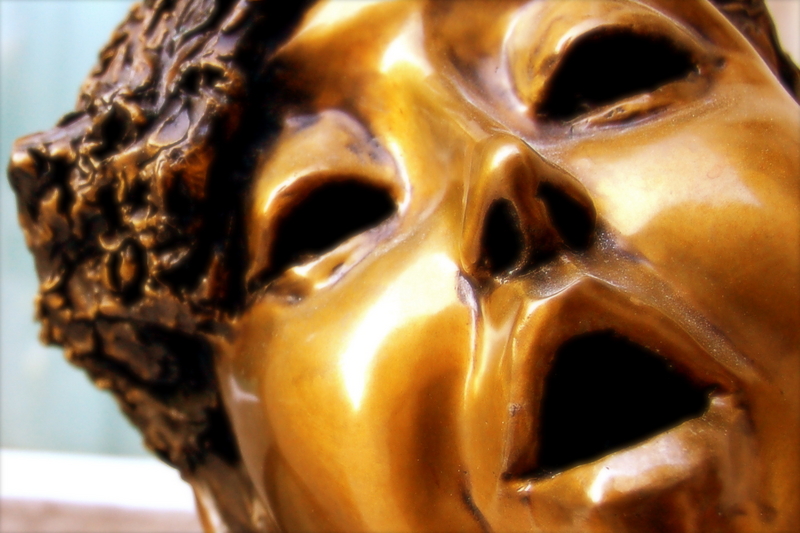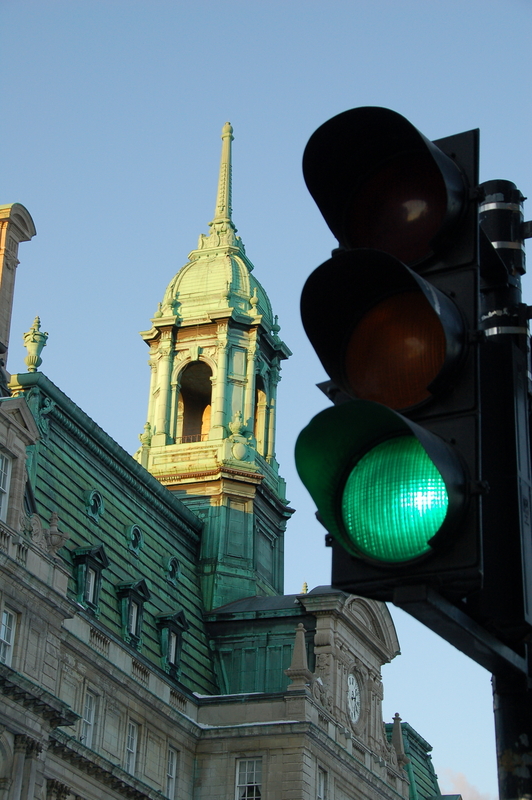 we also went to "la fete des neiges" or the festival of snow, if my french serves me at all.  in one of the city parks, a makeshift snow theme-park was constructed, replete with tube slides and outdoor heaters for people lacking the polar bear gene.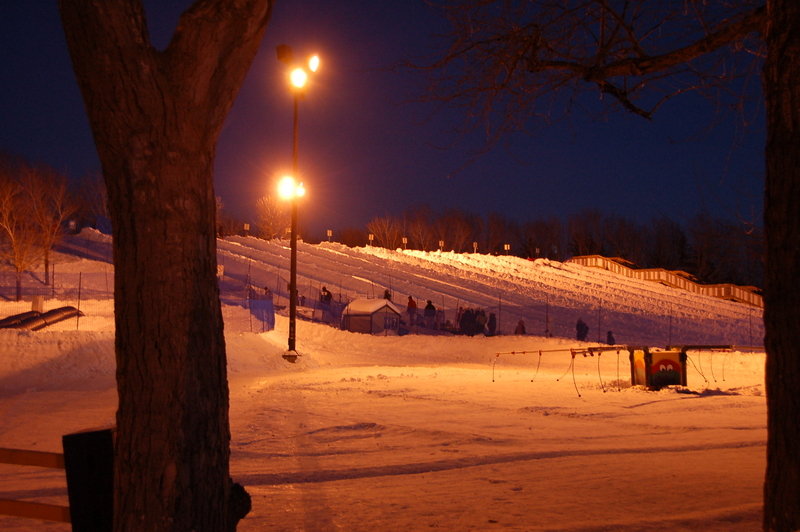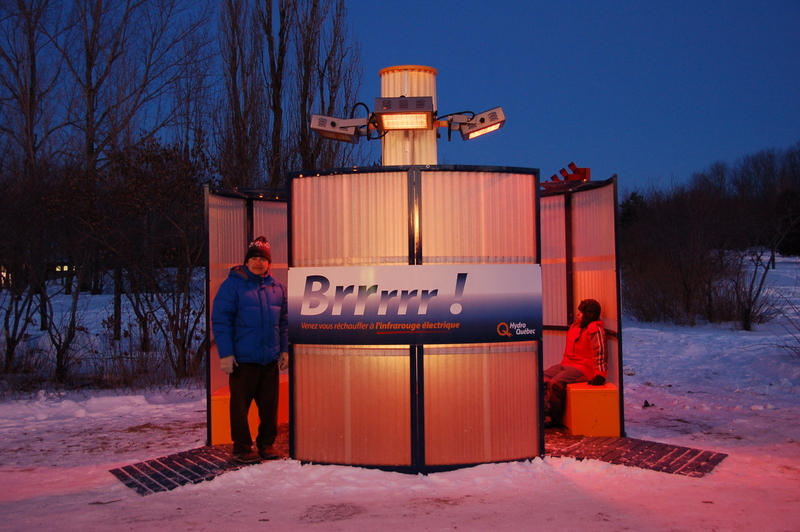 i also came across the best cassette tape cover ever, in montreal's south-asian neighborhood.  what in the hell was his music label's marketing department thinking?  he looks like he's trying out for the part of the mildly retarded character in office space.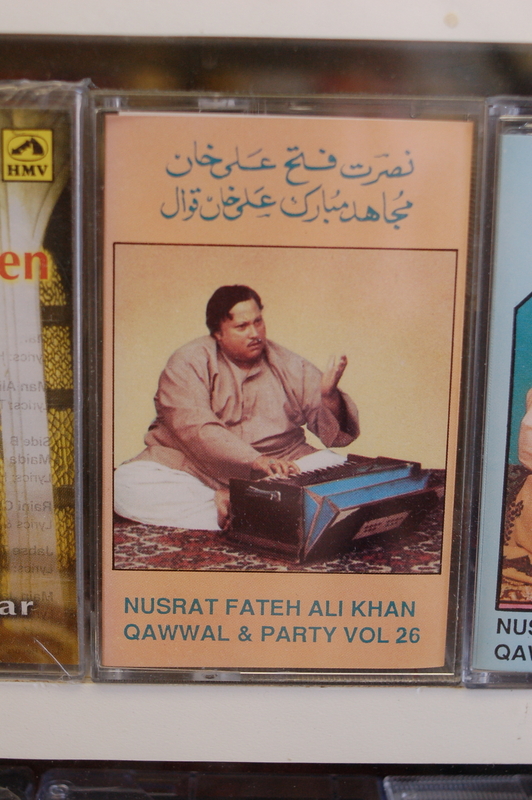 finally, nature felt a little bad for what she put us through during the weekend, so she blessed us with a beautiful sunset during our ride home through vermont: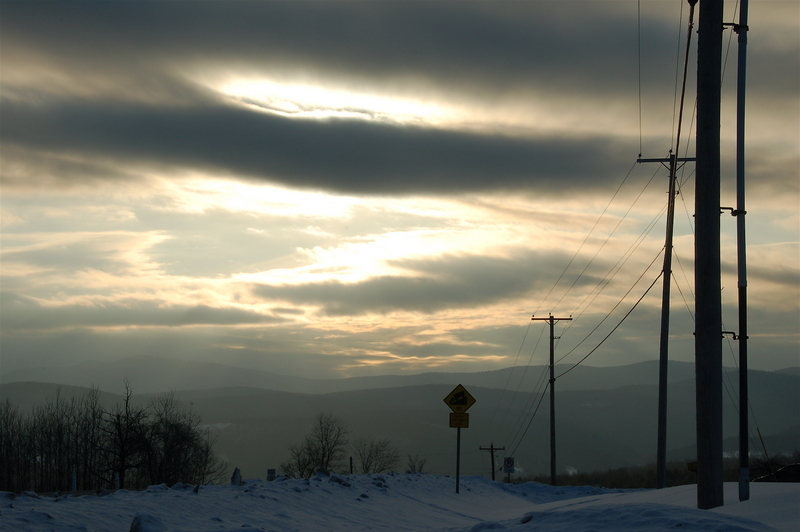 golly i like that photo.
more photos from montreal live here.
2 Responses to "montreal"
on 04 Feb 2007 at 4:57 pm Madhav

Nusrat Fateh Ali Khan was probably the greatest exponent of Qawwali of his time (and one of the best to walk the earth). Prolific too. (Vol 26???!) Unlike popular music today (here and in India), Nusrat's "marketing department" was purely his voice and talent. Such a loss for Hindustani classical and qawwali music when he passed away.

The "& Party" bit is funny though.

being generally ignorant of lots of things (especially deceased cultural icons) has its benefits. for one thing, i get to constantly re-experience the joy of discovery; in this case, i've just seen my first video of nusrat performing: http://nusratforever.com/2006/10/16/first-video/.

make sure not to miss what happens from about 10'15″ onwards. i lack the musical vocabulary to describe what he does with his voice, but i do know it's amazing.

—

my reasons for taking pleasure in my ignorance remind me of a friend i had in high school who love the sensation of waking up in the morning. so, he'd set his alarm clock to go off once an hour in the night, so he'd get to wake up 7 times a day. [don't overanalyze that analogy - it doesn't really fit. i just like telling that story.]
Leave a Reply