craigslist is our travel agent for boston; following used bike listings keeps taking us to new parts of the city. a couple of weeks ago, in the hopes of finding a $100 bianchi road bike, we made our way to hingham, on boston's south shore.
[unfortunately, we were out of luck. the nice old woman who invited us out had mistaken her hybrid bike with slick tires as a road bike. we were a little bummed but had a contingency plan; we had brought along two bikes and went for a bike ride on some nearby trails in wompatuck state park. (the old lady totally made up for misadvertising the bike, by informing us of said park.)]
the bike paths there took us by what looked to be an abandoned army base. it was creepy: most of the concrete structures remained in place, but just hollowed out and covered in thick vegetation and graffiti. i took some pictures, of course.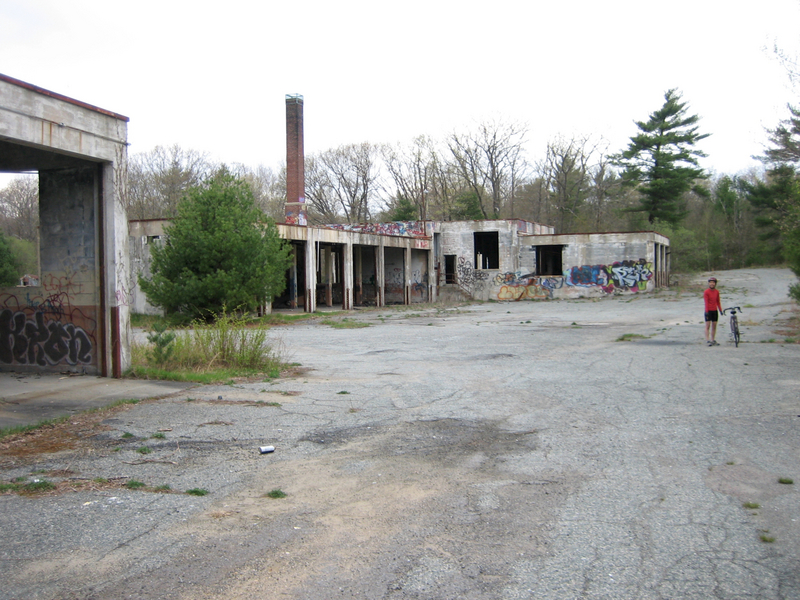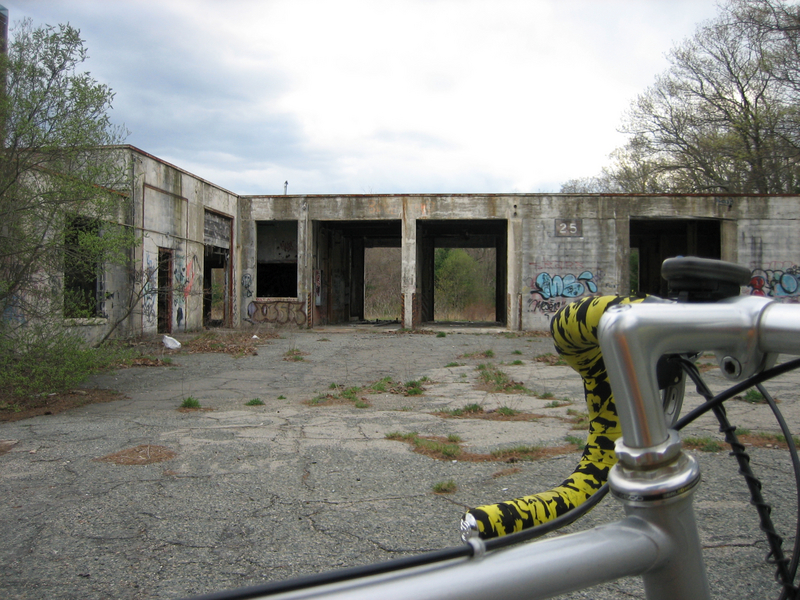 those pictures demand appreciation; we originally set off without a camera, but those decrepit old buildings were so compelling that i forced christina into doubling-back to the car for a camera. in the process of snapping photos while riding my bike, i got my tire stuck in a set of train tracks and fell down. luckily, christina broke my fall. and luckily for christina, the pavement broke her fall.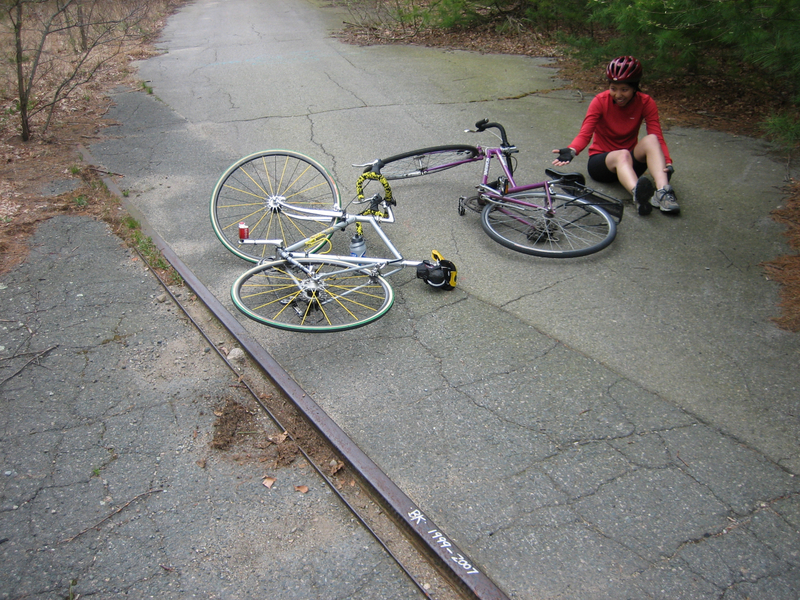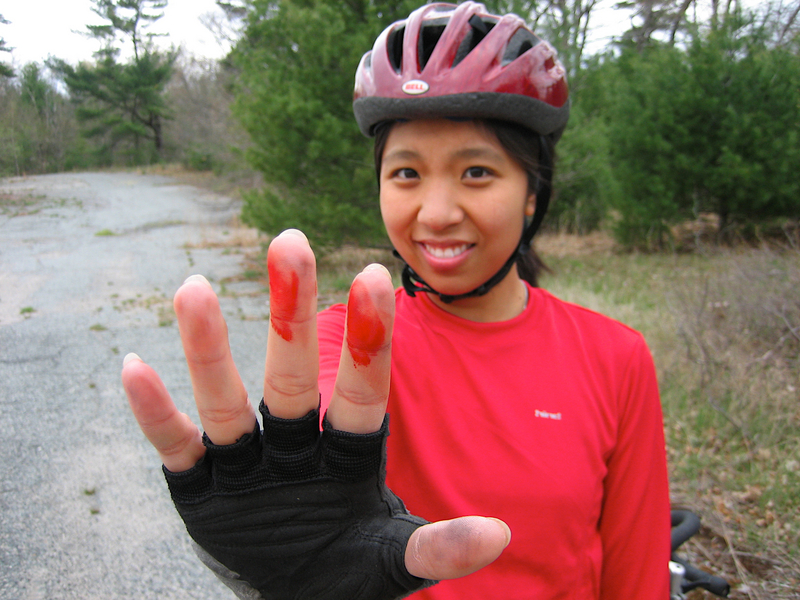 we drove home along the shoreline. along the way, we came across the most delightful fried seafood shop — the hingham lobster pound. the boxcar restaurant made up for its lack of tables and chairs with sweet cholestorally goodness — their menu basically consisted of anything found off the eastern seaboard, fried in batter. we ate a delicious dinner of fried clams and fried haddock in the backseat of our car. some hot backseat action.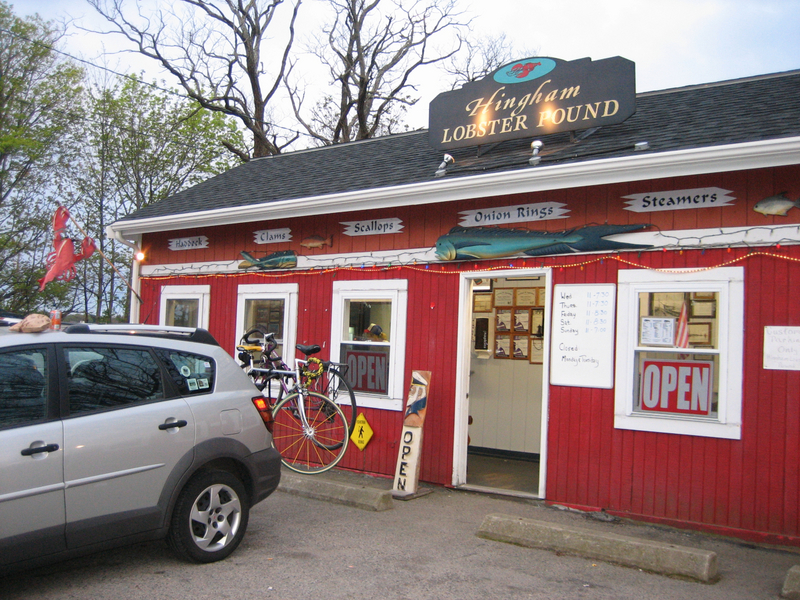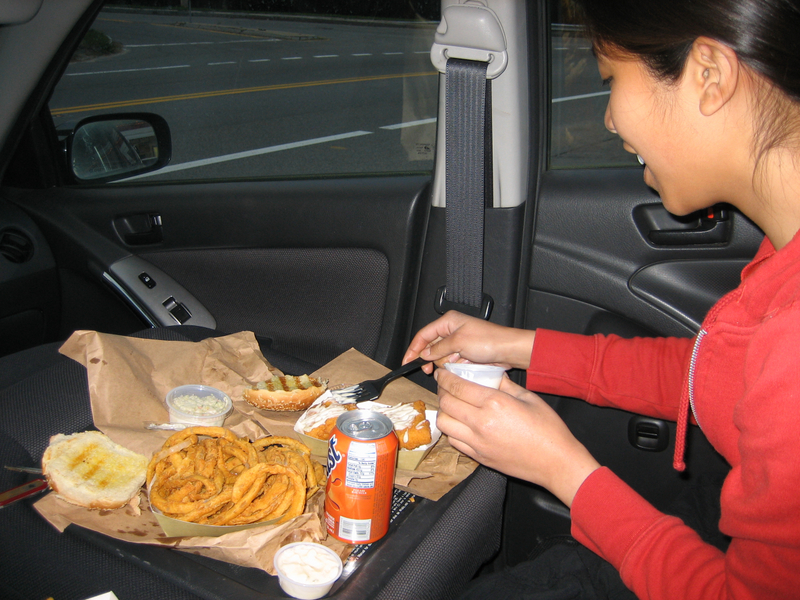 5 Responses to "biking in hingham"
Leave a Reply