saturday was eventful. it began with a 6-hour frisbee tournament, played in a cold mist in suburban massachusetts. our team won the consolation bracket.
that night, chris and i, along with some friends from the lab, attended a pairs-themed costume party. i think the pictures do a good job of showing how good a time we had.
[i went dressed as me and chris was a "nerd groupie." her sign, cut-off in the photo, reads: "talk nerdy to me!"]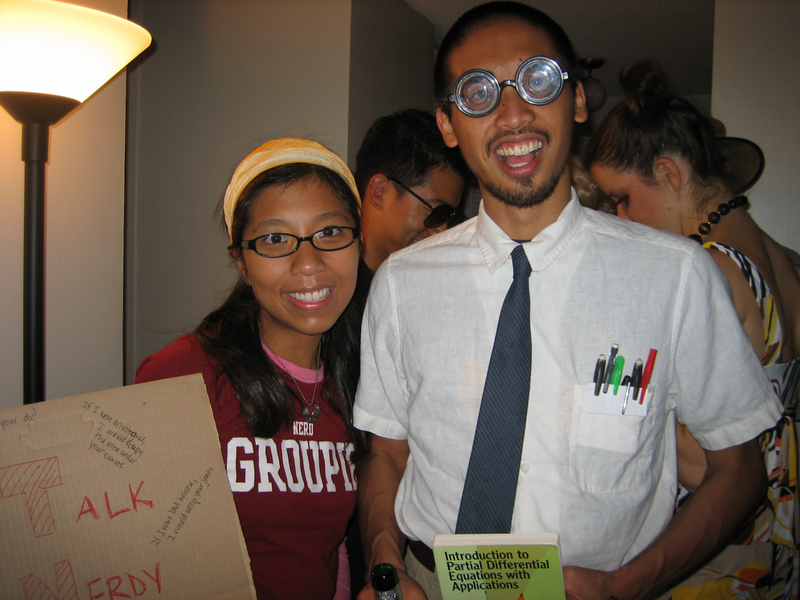 other friends had less calculus and more killing power: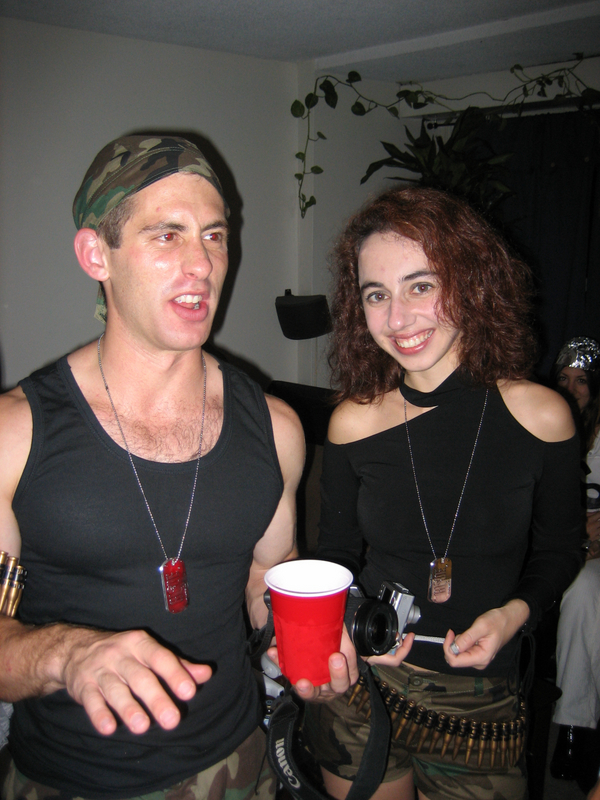 jesse and hillary went as "the patron saint of bearded ladies and her disgusted suitor"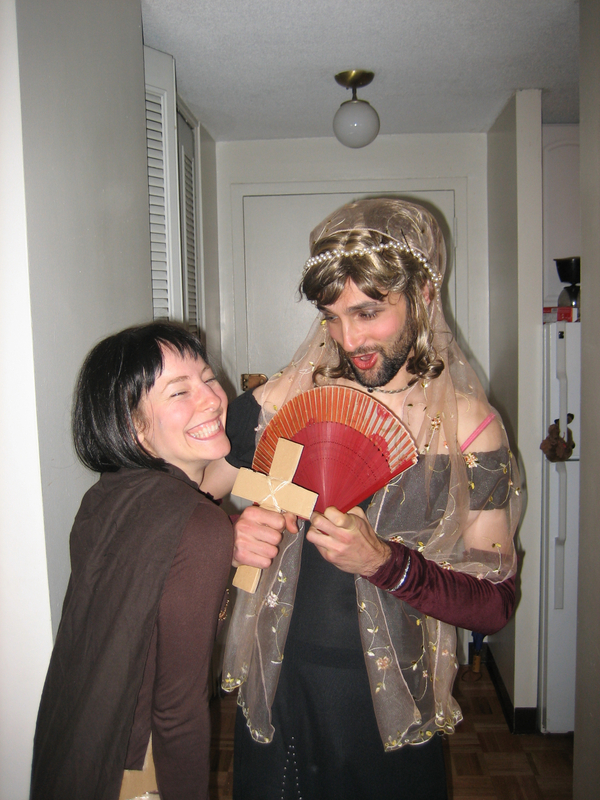 there was much merriment: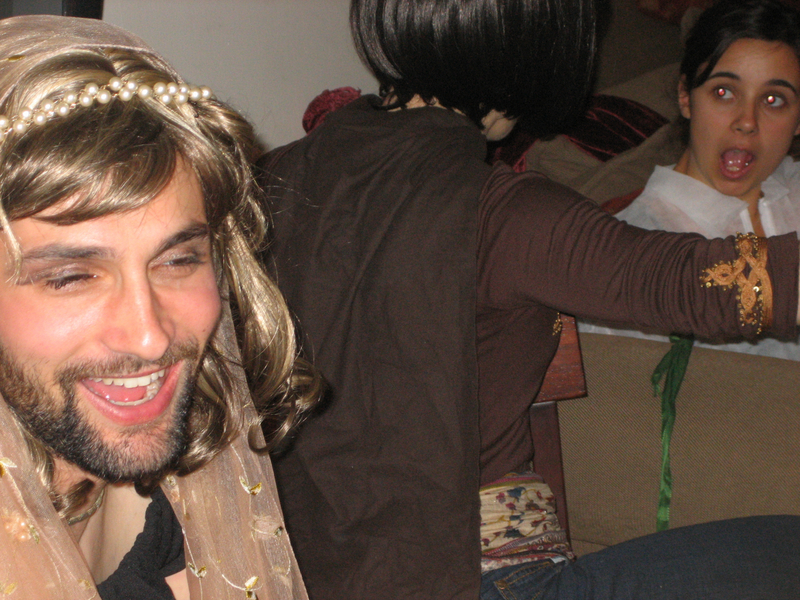 and i play dead: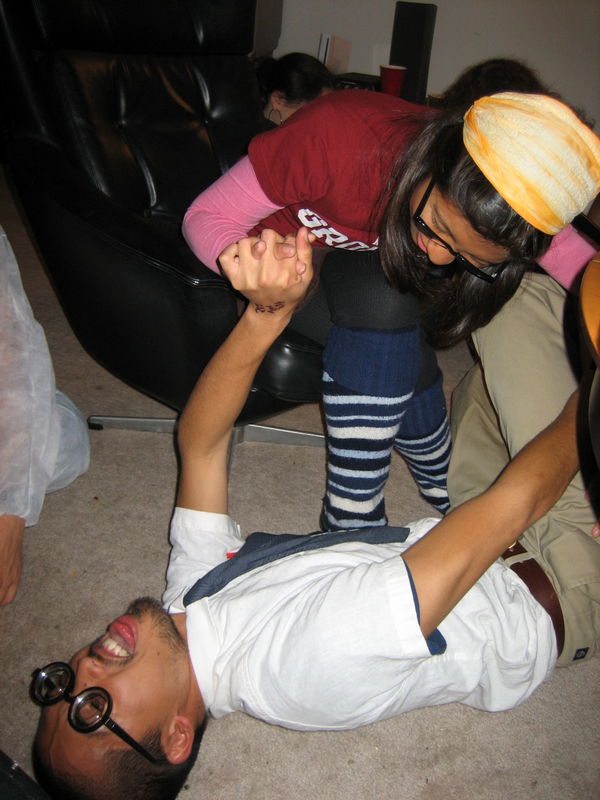 as usual, the night ends in wigs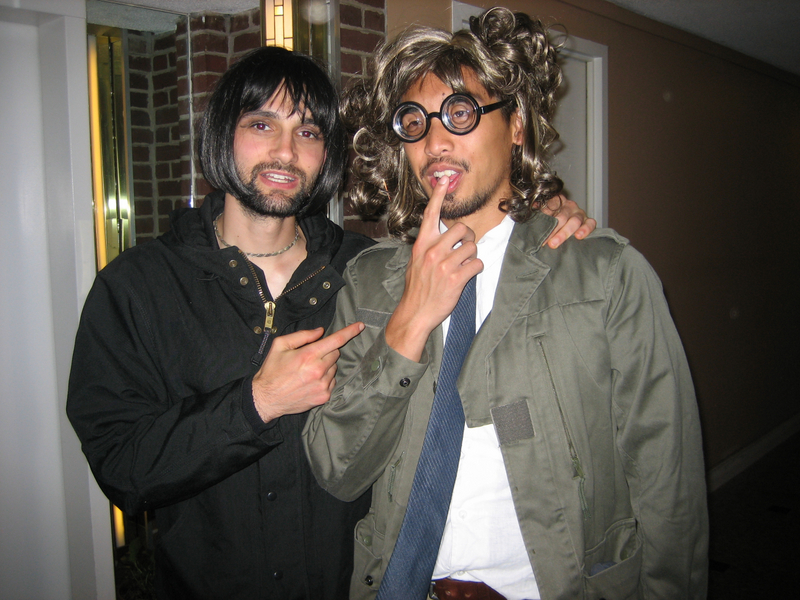 2 Responses to "halloween"
haha, jesse actually looks like a girl!

sans beard, of coz.
Leave a Reply