during the summer me and exercise were starting to get real intimate. then came the unpleasantness.
i'm glad to report that my body and i are starting to make nice again. i joined a frisbee team in the fall. i also rediscovered tennis, something i've been meaning to do for a while. tennis has been far better to me than i have been to it; teaching tennis remains by far the most lucrative job i've ever had (perhaps the only job that'll pay a 16-year-old $22-an-hour and doesn't involve trading brown paper bags under shadowy street corners.) it's also nice to have a job where your tan comes from the sun, not an lcd screen.
and i digressed. point being, i've been playing a bunch of tennis lately and it's been very fun. what's helped is playing with an intramural team here at the 'tute — i've hooked up with a really pleasant group of biological engineers. more importantly, of course, is that they're tennis animals. together, we just won our league championship on sunday.
in celebration of eternal tennis glory, we proceeded to ruin a tennis court with puddles of cheap, sticky champagne. i smelled like a lousy new year's party when i got home. hooray!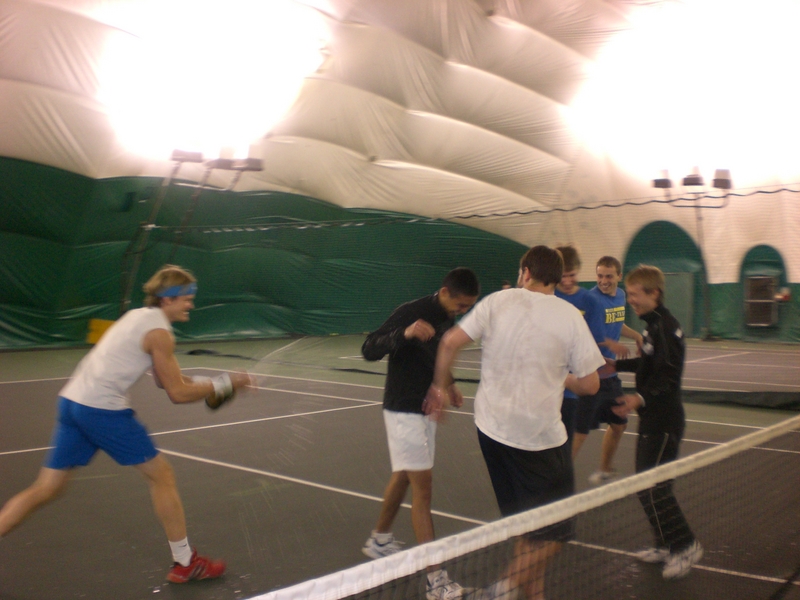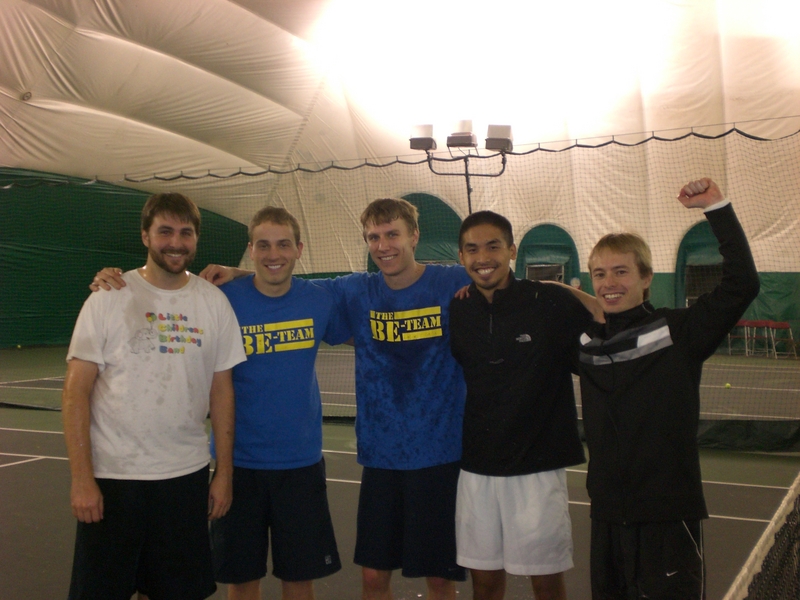 Leave a Reply