1. i saw a remarkable overview talk today about the biodefense labs here at school.  it was given by one of the lab heads — a petite, middle-aged woman in a pretty skirt and wavy hair neatly pulled back in a ponytail. i think i described her to christina as looking like a gracefully aging hippie. which of course made her talk on things like toxin decontamination and adversarial weapons of mass destruction all the more startling. still, what i found most memorable about her talk was, well, her talking.
i don't think i've ever seen an academic speak so crisply and with so much poise. i even counted — she averaged only one "um" every 10 sentences or so. i was blown away by how much her speech exuded expert! — especially since i had the chance to immediately contrast her talk with a typical grad student presentation given later that morning, the kind laced with crutch words such as "like" and "uhh" (words that i'll admit my own speech is riddled with). note to self: start trying to speak with a more measured cadence and stop saying "um" every third word. maybe then people might think you know what you're talking about when you speak.
2. chris and i saw the best opening act ever this evening. the band's name is "le loup" and they opened for margot and the nuclear so and so's (pictured below):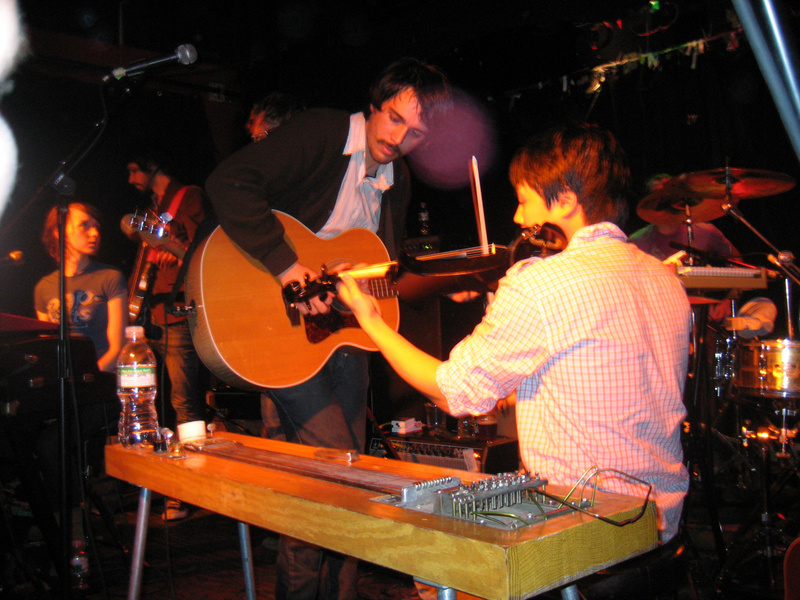 although most of the crowd had probably never heard of le loup (including us), they totally stole the show. there were about 8 band members on a 200 sq. ft. stage and guitarists were collapsing to the ground mid-solo (think michael j. fox at the end of johnny b. goode), a singer with tigers on his t-shirt was on his knees trying to beat the stage to death, and a french horn was even busted out. it was like watching the arcade fire playing on speed. they even sounded a bit like the arcade fire — le loup had this really big sound (a little less operatic though) that was quite special. (i honestly can't think of another way of explaining it.) i didn't take too many pictures, as i was having too good of a time. that and the lighting sucked.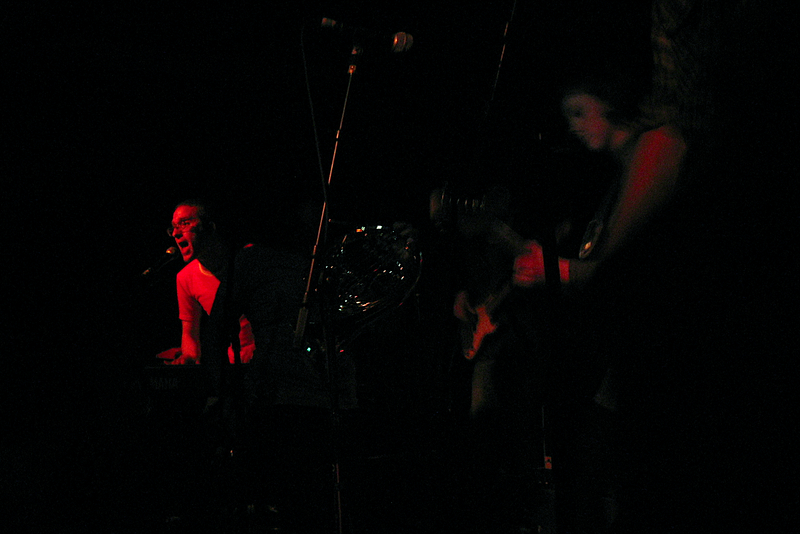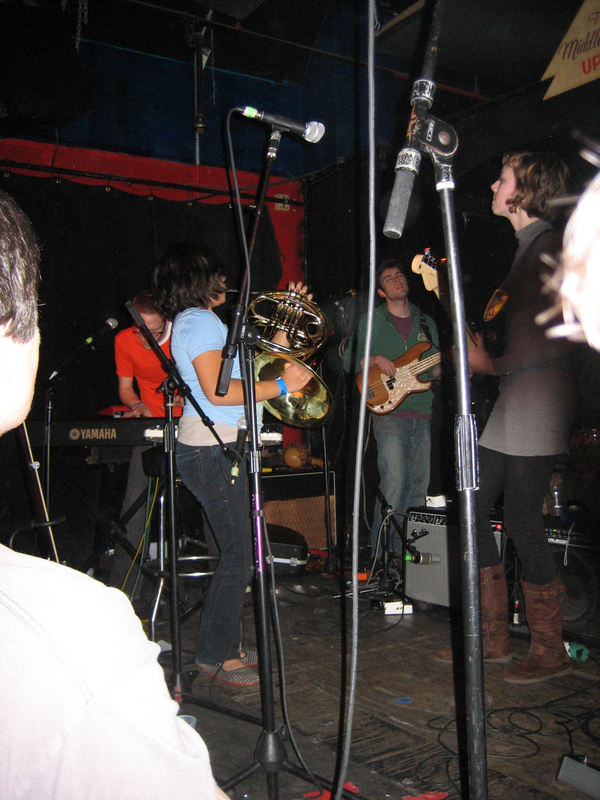 during the bike ride home from the concert, chris and i reflected on how spoiled we are right now living in cambridge. one of the best rock clubs in new england is less than an 8 minute bike ride from our house; we never have to worry about things like subway schedules or parking lots whenever we want to catch a show. and, since the shows get out late and cambridge is sort of dead after 11 pm, we have the streets to ourselves whenever we bike back to our apartment. i hate to admit it, but this place is growing on us.
Leave a Reply